IT that works for you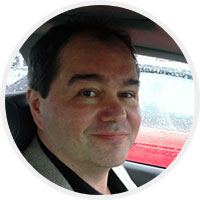 Opus 1 Systems is located in downtown Silver Spring, MD, with easy access to the Washington / Baltimore metropolitan area. The company was incorporated in May, 1991 and has continued to provide services to the Washington area as a small business. Our services include custom database development, systems integration and monitoring, and internet security.
Opus 1 Systems, Inc. is registered with the SBA Pro-Net system. Our NAICS Code is 541512. Our DUNS Number is 803722453.
We can be reached at:
Opus 1 Systems, Inc.
1508 Red Oak Dr.
Silver Spring, MD 20910
301-589-4881
E-mail us at: sales@opus1systems.com
Our customers run the gamut from small businesses to Federal agencies. A partial listing of our past and present clients includes:
Acclaimed Pest Control
AHC, Inc
American Council on Education
American Foreign Policy Council
Association of Flight Attendants
Dental Health Associates / Hillandale Smiles
Fairfax County Public Schools
Globe Street Property Resources
Howard University Press
IITRI
Institute of International Education
Johns Hopkins Hospital, Baltimore
Marquis Who's Who
National Association of Independent Colleges and Universities
NFL Players Benefits, Baltimore
Sallie Mae
St. Agnes Hospital, Baltimore
The Hill
Thompson Publications
U.S. Department of Labor
U.S. Executive Office of the President
University of Maryland, College Park